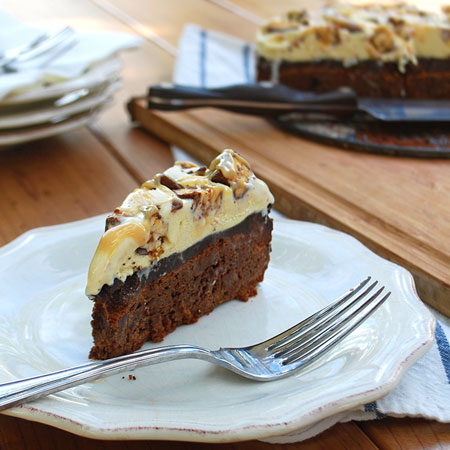 4 YEARS OF SNICKATELLA!
A sinfully rich and cold dessert for the hot summer.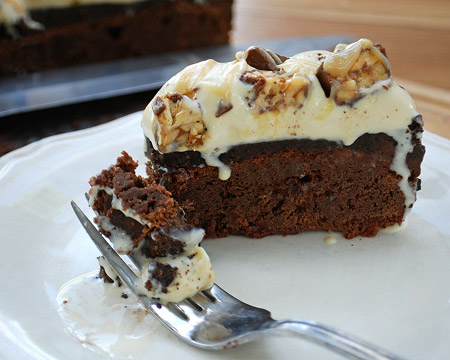 My husband's special annual birthday cake. It uses all his favorite sweet treats: brownie with vanilla ice cream, snickers bars and Nutella.
This year it had a larger brownie layer since I used a homemade brownie recipe as opposed to a box. I also tried a new cookie crunch layer recipe, which is close but still not the same as the famous Carvel cookie crunchies.
Note for next year: bake some of the brownie batter separately to make the cake layer thinner… more vanilla ice cream to balance all the chocolate sweetness. But the dulce de leche came out beautifully drizzled over the Snickers bars on top.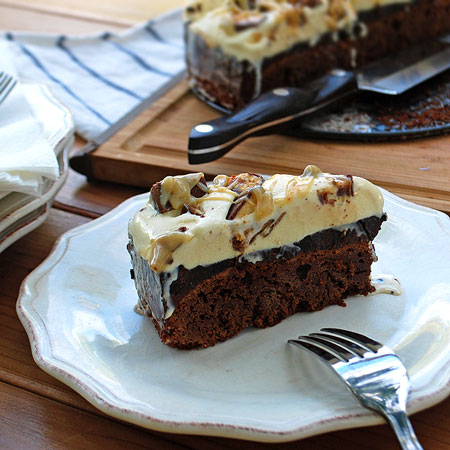 Snick-a-tella cakes of years past: