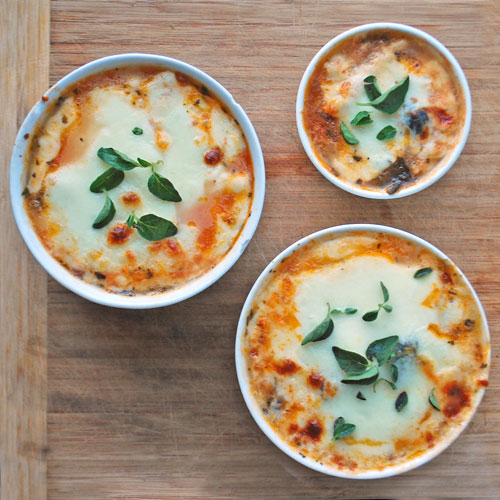 I was so excited to see that olives were being featured on this months Kitchen Play menu because #1. I love olives, #2. I want my 3 year old to love olives, and #3. I had a can of Lindsay Olives staring me down every time I opened my pantry door… just begging to be opened.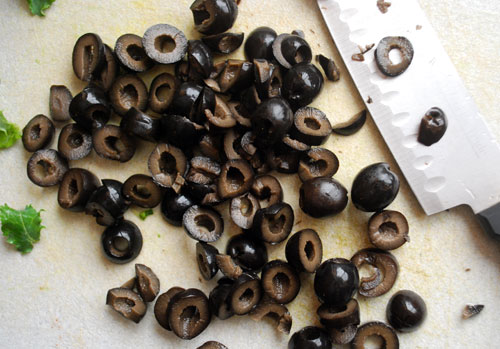 It was an easy choice on which menu item to pick, this soup had me at hello. With all that glorious cheese melted and browned over a tomato broth… how can anyone say no to this?
Thanks to Keep it Simple Foods for this original recipe, it was a hearty tasty soup that my whole family really loved. I even plucked out the pasta, kale, and carrots for my 9 month old to enjoy as finger food.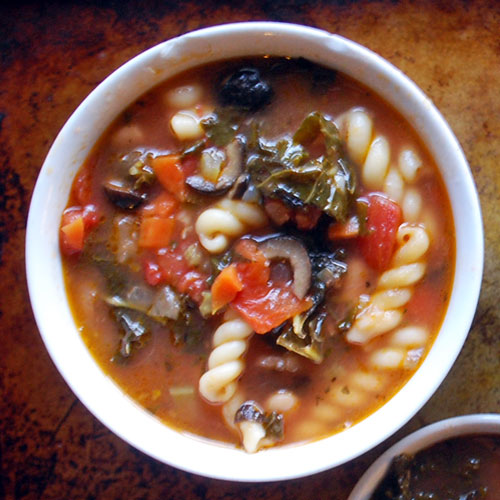 I did make a few modifications… half water and half chicken broth, cannellini beans (white kidney beans), and a different type of pasta. But other than that, I stayed true to all the ingredients including the fresh oregano. Speaking of which, this is the first time I ever bought fresh oregano. Oh boy, that was a surprisingly powerful herb… just a teaspoon and it is very identifiable in the soup!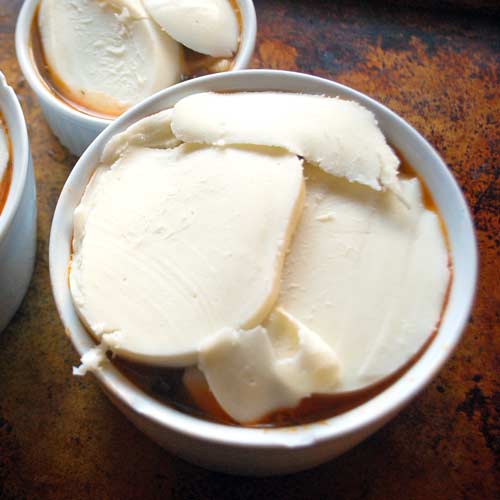 It was a hit… my 3 year old, whom normally does not care for olives, told me "olives are good in soup"… "Mommy, I like olives in soup". Ahhh.. music to my ears!
"I like this white stuff too.. what is this white stuff?". Cheese sweetie.. gloriously delicious cheese.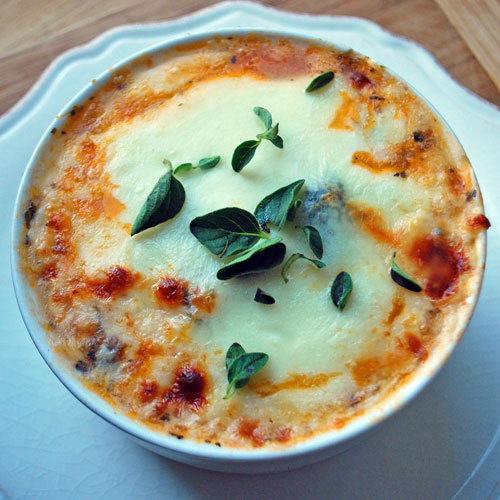 The perfect winter dinner.
Recipe: Olive Minestrone Soup
Summary: adapted from Keep it Simple Foods
Ingredients
2 TBSP olive oil
1 small onion, chopped
3 cloves garlic, minced
2 carrots, chopped
2 stalks celery, chopped
1 tsp fresh oregano, chopped
1 tsp fresh basil, chopped
2 14oz cans diced tomatoes (Italian seasoned)
1 bunch of kale, rinsed, leaves pulled off (discard the stems) and chopped
1 cup black olives, coarsely chopped
1 14 oz can of Cannellini white kidney beans, drained and rinsed
2 cups water
2 cups chicken broth
1 cup uncooked pasta (I used Gemelli)
salt & pepper to taste
fresh mozzarella, sliced
Instructions
Heat the olive oil in a large soup pot. Add onion, garlic, carrots, and celery. Wait a few minutes until the veggies are softened a bit.
Add your herbs and beans, tomatoes, kale, olives, water & broth.
Once kale is wilted, add your pasta, bring to a boil, then lower the heat and let simmer for 20 minutes.
Salt & pepper to taste.
Heat oven to 400.
Laddle soup into oven proof soup bowls that are set on a baking sheet.
Lay sliced cheese on top of each. Bake until cheese is bubbly.
Preparation time: 20 minute(s)
Cooking time: 40 minute(s)
Number of servings (yield): 6