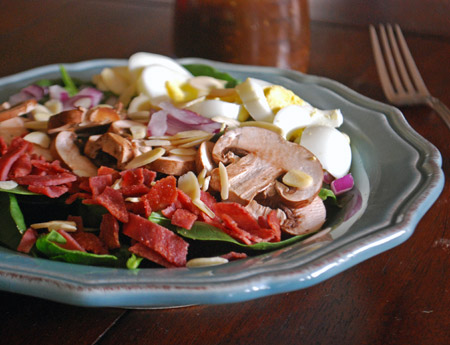 My camera is back from repair! I missed it terribly. For a quick test run, I took some shots of last night's dinner. My husband enthusiastically had 2 bowls of this salad so I figure its worth sharing and hope you like it.

I have to admit that I had a nice break from blogging. Our boys had their birthdays (now 5 and 2 years old), and we took a spring break road trip down the California coast and to Legoland. That road trip, btw, is something everyone should try to do at least once in their lives. Big Sur is breathtakingly beautiful. I wish I had my Nikon camera on our trip, but I did have an iphone camera and here is a little preview of what you can expect to see should you do the drive.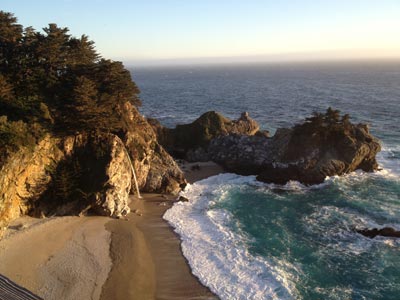 View of the McWay Falls in Big Sur.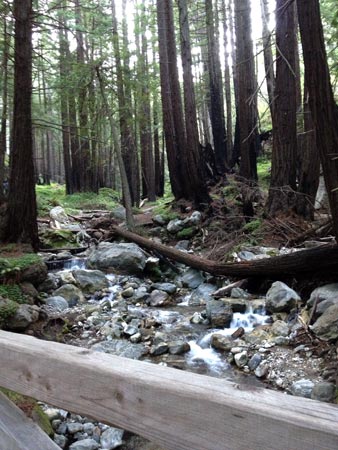 Easy, peaceful and refreshing hike at Lime Kiln State Park.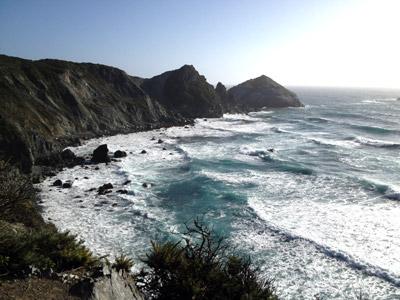 Stopping for some fresh salt air while taking the drive down Big Sur.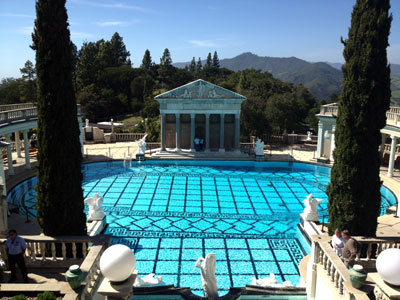 Toured the Hearst Castle. Wish we could have jumped into the pool!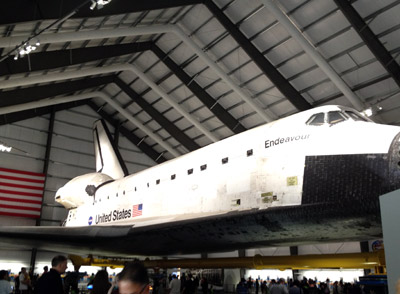 Stopped in LA to visit the Endeavour. It felt awesome to stand next to this giant. In a few years they will have it on display vertically in a mock launchpad set up.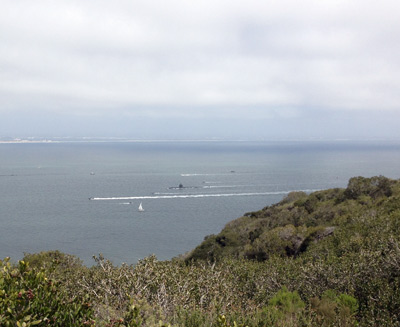 San Diego – spotted a submarine in the waters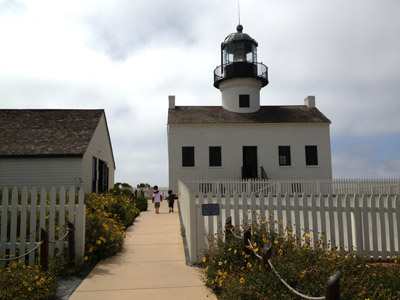 San Diego – Old Point Loma Lighthouse. Funny story… the building to the left is a museum and we read the history incorrectly, so the entire time we toured the lighthouse we imagined how an 82 year old man lived with his 18 year old bride. Yuk!  Turns out we were wrong, it was more like a 24 year old man and 18 year old bride. Phew.
So that was our trip. Now for the salad…

Spinach Salad & Big Sur
Ingredients
Fresh baby spinach
bacon, cooked and chopped
red onion, diced
hard boiled eggs, sliced
mushrooms, sliced
sprinkle of sliced almonds
Dressing
2 tablespoons balsamic vinegar
2 tablespoons honey
2 tablespoons dijon mustard
¾ cup olive oil
¼ cup orange juice (about 1 small orange squeezed)
salt & pepper