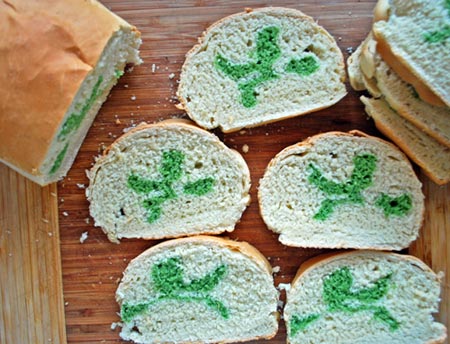 While my camera is getting fixed I decided to blog about a project I did last year for St. Patrick's Day that never got published. I wasn't entirely happy with the results, the shamrocks kind of looked like green plus signs, or blobs.
But since I haven't been able to take photos of anything else I thought these bread art photos would be interesting to share. So here are the steps!



I don't recall which bread recipe I used, likely my favorite sweet bread recipe used on many of my other bread art breads. I do remember I used the Nature's Flavour's natural food coloring drops.