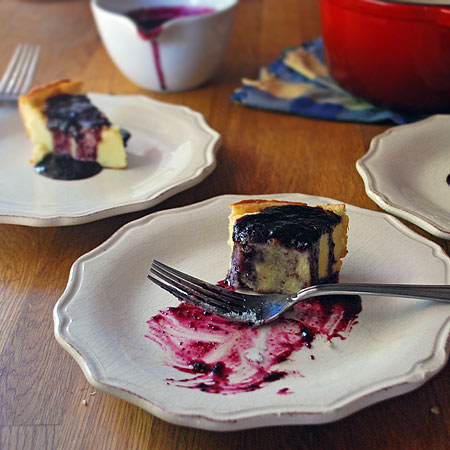 Cake for breakfast?! Yes please.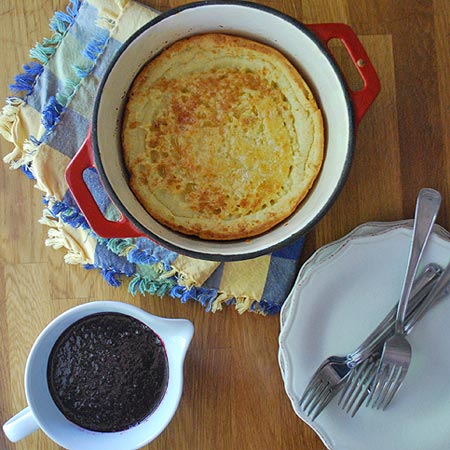 These days, when I'm making pancakes on a Saturday morning, I'm baking them not flipping them.


Dutch Baby, also known as a Dutch Puff, is a sweet popover. These are ideal when you are in the mood for pancakes but don't feel like standing at the stove forever flipping them. Just whip up the simple batter, then let the oven do the work.
Adjust the recipe to satisfy your sweet tooth by increasing the amount of sugar in the batter, or powder it up with confectioner sugar, or drizzle on some home made syrup.

Dutch Babies
You can adjust this to your liking with a little nutmeg or spices, or some vanilla extract.
Ingredients
3 large eggs
1-1/4 cups all-purpose flour
2 tablespoons sugar
1-1/4 cups milk
4 tablespoons butter
pinch of salt
Instructions
Heat oven to 425F.
Melt the butter in a 2 QT baking dish in the oven while it preheats, once bubbly remove.
Whisk together the eggs, flour, milk, sugar and pinch of salt. Pour into your baking dish containing the melted butter.
Bake for about 16-18 minutes or until browned and puffed up on all sides.
Serve serving suggestions: fresh fruit, a dusting of powdered sugar, freshly made berry syrup, lemon wedge, maple syrup, sour cream.