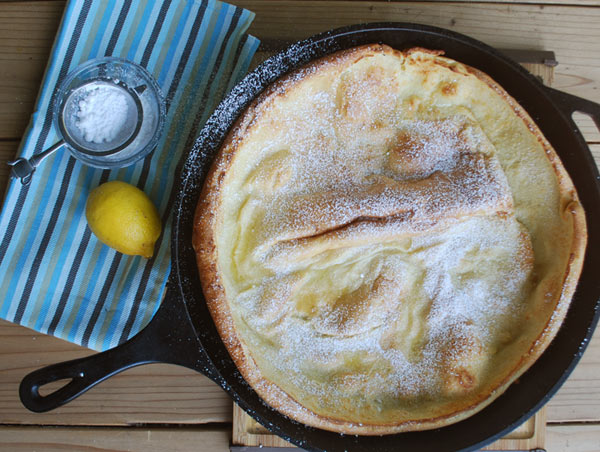 My life is so busy, unfortunately that leaves little time for blogging these days. What I do find time for is Saturday mornings full of good breakfast food and music and lively conversation with my husband and 3 boys.

I find myself making dutch baby pancakes quite often as its one of their favorites. My previous recipe is still my favorite. I have tried a handful of different ones on the web but this is the one I come back to. I make a thick pancake in my small 8″ dutch oven, or I make a thinner version in my large 14″ cast iron skillet. (I now call the thick version "double dutch".)
Feast your eyes.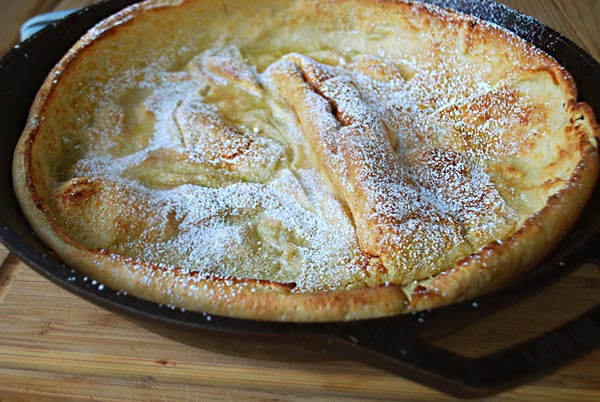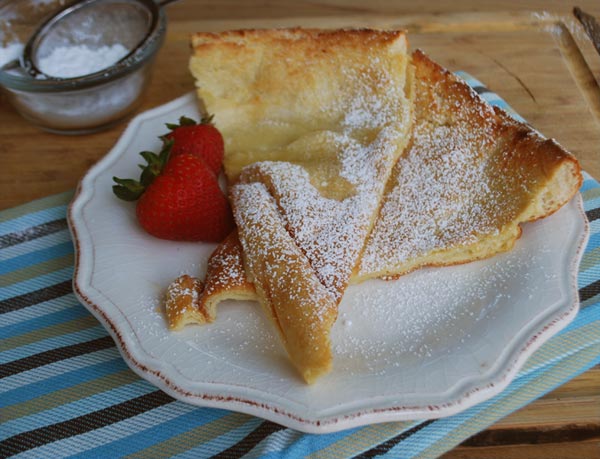 Dutch Baby pancake (revisited)
Ingredients
4 tablespoons butter
3 large eggs
1-1/4 cups all-purpose flour
2 tablespoons sugar
1-1/4 cups milk
pinch of salt
1 teaspoon vanilla extract
powdered sugar & lemon juice to serve (optional)
Instructions
Place butter into the skillet, put the skillet into the oven as it preheats to 425F.
Meanwhile, mix the eggs, flour, sugar, milk, salt and vanilla in a large bowl.
When oven is ready, carefully remove the skillet, swirl the butter around to coat the bottom. Pour the batter into the skillet and return to oven. Bake for 18-20 minutes.
Serve with powdered sugar and a drizzle of lemon juice on top.