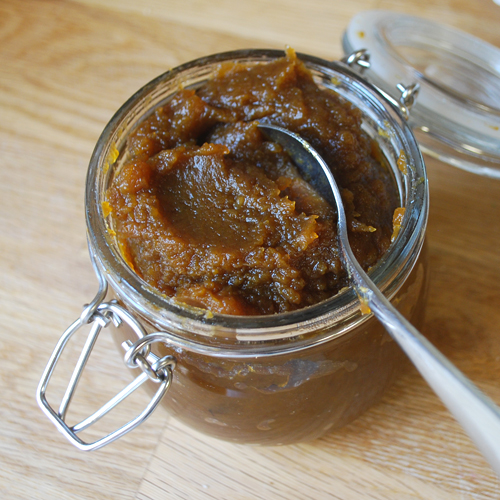 Folks, get out your slow cookers… time for some pumpkin butter.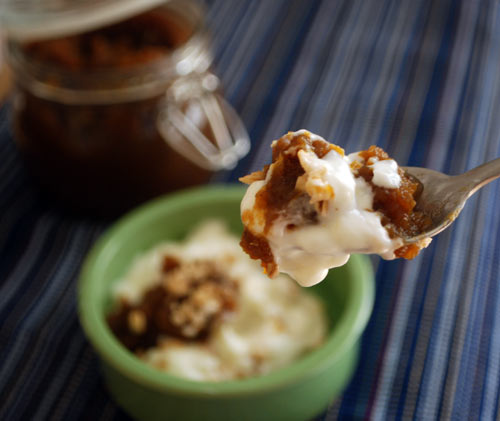 I thought apple butter was so easy… why not do the same for pumpkins? Well… the pumpkins were painful. Its fun to carve jack-o-lanterns, but peeling and chopping up a pumpkin… not so fun. In the end, I threw them in the oven for 40 minutes to soften the pulp, then scooped it out. I also noticed that with apple butter, the apples have a natural sweetness that really makes adding sugar optional. With pumpkin butter you don't have much choice, the sugar seemed necessary.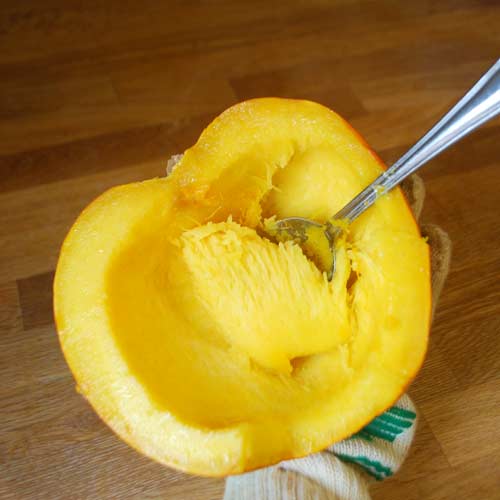 Good news is that once you get the pulp out its a breeze! Toss in a little sugar and spice, cook overnight and wake up to some serious creamy goodness. We LOVED mixing the pumpkin butter with vanilla yogurt and a sprinkle of some granola cereal. It was breakfast, it was an afternoon snack, it was dessert, it was so delicious.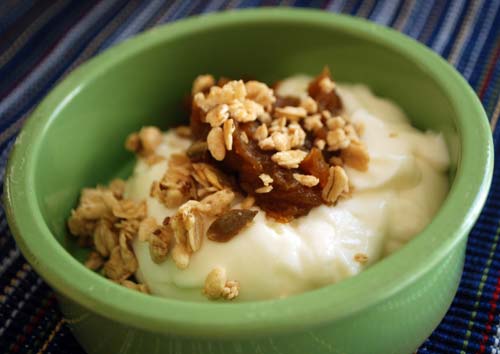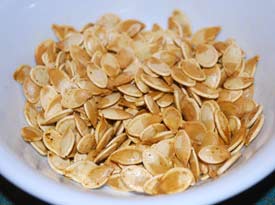 Don't waste your seeds. Rinse them, let air dry (or take a hair dryer to them for a few minutes). Scatter them on a baking sheet, sprinkle with seasoned salt. Bake them at 275 for about 40 minutes. Walah, another yummy treat! My 3 year old popped these like they were m&ms.
Recipe: Pumpkin Butter
Summary: slow cooker home made pumpkin butter
Ingredients
2 pumpkin pie pumpkins (about 3 lbs each)
2 tsp pumpkin pie spice
1 cup brown sugar
Instructions
Cut out the pumpkin husk. Proceed to cut down and halve the pumpkin. Scoop out the goop. (optionally save seeds to roast).
Preheat oven to 400. Place pumpkin halves face down in a large 13×9 baking dish. Fill with water just to coat the bottom. Cover with foil. Roast for 40 minutes to soften the pulp.
Scoop out pulp into slow cooker. Add half of the sugar and spice.
Cook on Low for 8 hours.
When it looks right and is very easily mushed into butter, add more sugar or spice to your liking.
Preparation time: 20 minute(s)
Cooking time: 9 hour(s) 20 minute(s)
Number of servings (yield): 12