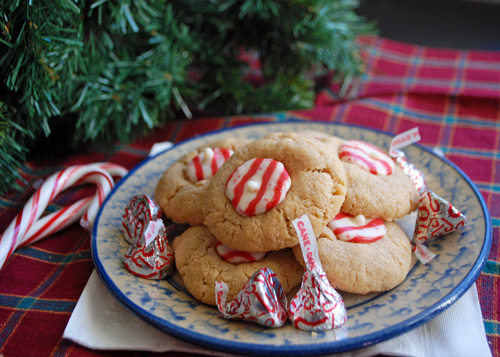 My apologies to all Cake Student fans for such a delay in my posts, but I do have a good reason… we moved. Ugh, I really hate moving, but we love the new house. All my efforts have been focused on keeping our spirits up and putting on happy faces for the little ones.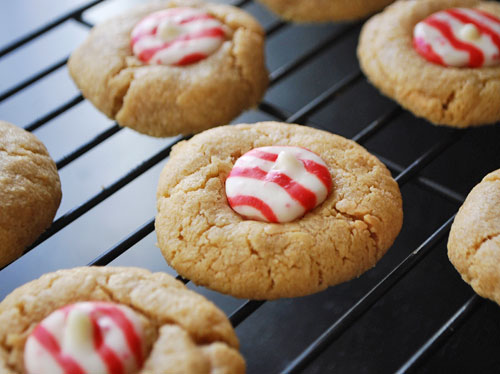 Amongst all the boxes and utter chaos in the new house, we have a beautiful spot for our Christmas tree. The tree is a bit naked for having found only 1 box of ornaments, but it still sparkles and warms up the room. What I have discovered these past few days is that a Christmas tree, some holiday music, and cup of hot chocolate can be magical.
My 3 year old is very much aware of Santa Clause, so this year we made special cookies for the big man. I needed a very simple recipe because I can't find anything in my kitchen. Not joking, took about 30 minutes to find a spoon so he could have cereal yesterday. Thanks to my sister, I have an easy and delicious cookie for Old Saint Nick.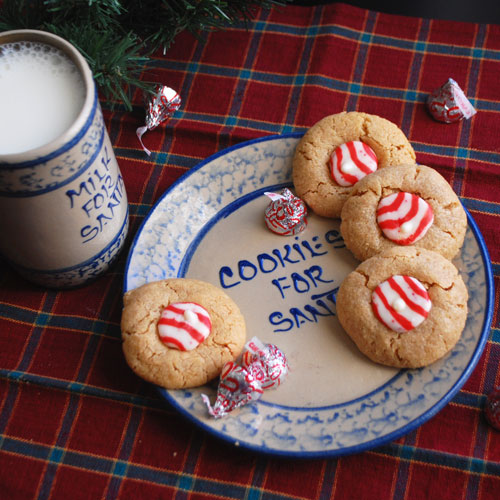 You may recognize these cookies, usually they have a chocolate Hershey's kiss in the center. My sister put a twist on them by using the Hershey's candy cane kiss. Hers came out perfect, mine melted! I called her up to find out what I did wrong.. she said I put the kiss in too early and the heat from the cookie melted it. She put the whole baking sheet outside on top of the snow to cool them, but not so cool where the kiss won't go in easily. It's all about the timing. Funny thing, I like mine melted.. they look like hard peppermint candies! So, in my opinion, you can't really go wrong.
I have read that you can mix your sugar types to get a different texture… white sugar, brown sugar, even powdered sugar.
Happy Holidays everyone!
Recipe: Peanut Butter Peppermint Cookies
Summary: a twist on the classic…
Ingredients
1 cup white sugar
1 cup peanut butter
1 egg
Hersheys Candy Cane Kisses
Instructions
Combine sugar, peanut butter, and egg in a mixing bowl. Set in refrigerator while oven preheats.
Preheat oven to 350F.
Roll cookies into balls by the Tablespoon. Place on an ungreased baking sheet.
Bake for about 10-12 minutes, meanwhile, unwrap your kisses.
When the cookies are done, gently place the kiss into the center. Note – if you want to keep the form of the kiss, then wait until the cookies are cooled but still soft enough to give when the kiss is placed on top.
Preparation time: 5 minute(s)
Cooking time: 10 minute(s)
Number of servings (yield): 18