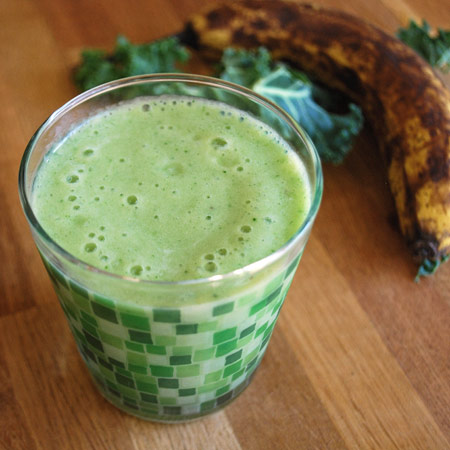 We aren't actually Irish, but it's still fun to celebrate the holiday especially when you have a son who likes to read about leprechauns. This year I've got St. Patty's Day breakfast planned out. Starting with my family's favorite smoothie, we call it lucky shamrock because it's such a lovely shade of green. A sweet, cold and creamy beverage packed with lots of good for you nutrients (thank you kale).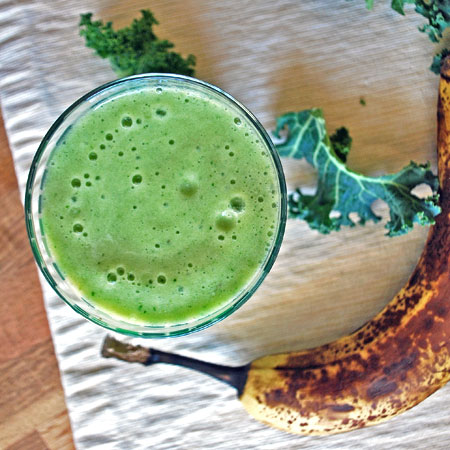 Don't let the kale turn you off, this pineapple makes the smoothie sweet and delicious you will not be disappointed. Shamrock breakfast eggs in the next post!
Shamrock Smoothie
Ingredients
1 cup of kale, washed with spine removed and chopped
1 ripe banana, peeled
1½ cups frozen pineapple tidbits
½ cup water
Instructions
Blend together the kale, banana and pineapple in an electric blender using just enough of the water until the blender incorporates all the ingredients and it looks smooth (or to the desired consistency).