Turns out my 2 1/2 year old son is a culinary genius, a natural in the kitchen. I enlisted his help one afternoon to make some cookies and he not only enjoyed all the ingredient dumping and stirring, but he insisted on adding something special to our usual snickerdoodle recipe. My options? A red pepper, a yellow onion, or a big lemon. Although the onion was so very tempting I decided to go with the lemon.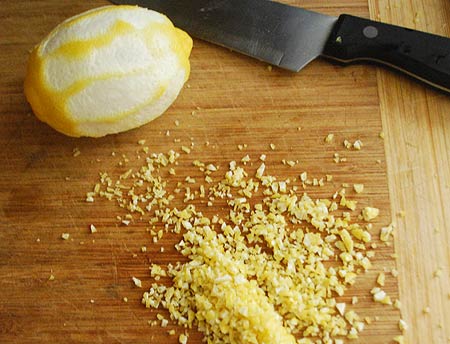 I don't actually have a zestor, so I have to cut off the skin and mince it with my knife.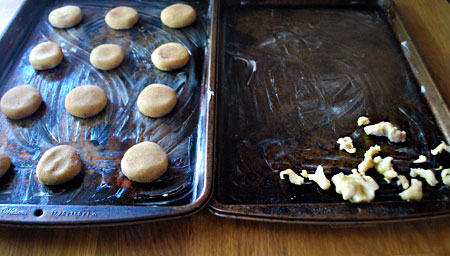 Genius or not, the kid needs work on his cookie ball rolling skills.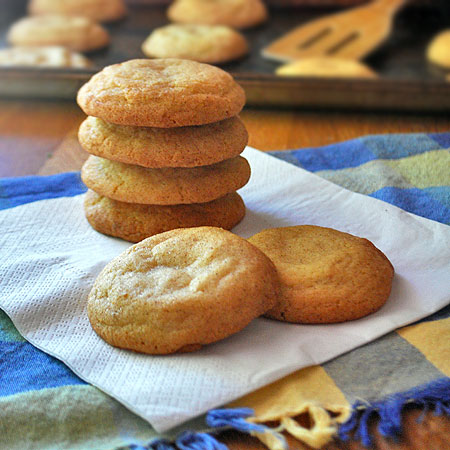 These are some incredible snickerdoodles! So good I couldn't stop eating them. Soft and kind of chewy but a little crisp around the edges with a subtle hint of fresh lemon in every bite.
Lemon Snickerdoodles Cookies
Delicious, soft and slightly chewy cookie with crisp edges and a nice lemon zing!
Ingredients
1 cup butter, softened (2 sticks)
1½ cups granulated sugar
2 large eggs
1 teaspoon vanilla extract
2¾ cups flour
2 teaspoons cream of tartar
1 teaspoon baking soda
¼ teaspoon salt
2 to 3 tablespoons lemon zest
¼ cup of cinnamon sugar (1/4 cup sugar mixed with 1 tablespoon ground cinnamon)
Instructions
With an electric mixer, beat the butter and sugar. Add the eggs and vanilla.
In a large bowl, combine the flour, cream of tartar, baking soda, salt, and lemon zest.
Slowly add the flour mixture to the electric mixer bowl until you get a nice smooth dough.
(Refrigerate the dough while the oven preheats.)
Preheat oven to 400F.
Roll out cookie balls and toss them in the cinnamon sugar to coat. Place them on a well greased cookie sheet and then slightly flatten them with your palm.
Bake for 8-10 minutes.
Let them cook on a baking rack, store in an airtight container.