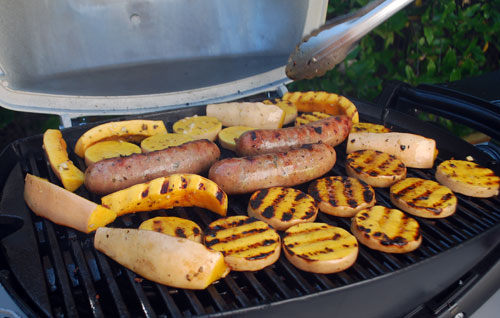 This was fun. Grilled squash.. I never heard of such a thing. I happen to find this recipe when searching for interesting grill ideas, and you know what? It actually works. Delicious!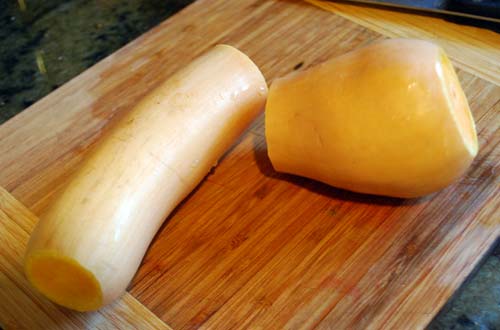 My mother in law taught me how to pick out a butternut squash, or as she calls it, a pumpkin. You have to find the "long ones". The big bottomed ones are all hollow, its the long part that is important. If she saw these pumpkins she would have been impressed.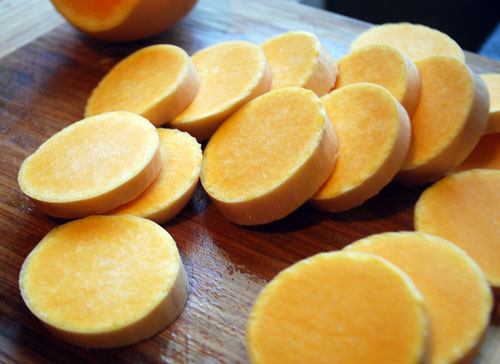 I left the skin on. The recipe never mentioned peeling and I couldn't distinguish from the photos, so I left it on. It was edible, but not my cup of tea. Next time, I'm going to peel them first then slice them up.

My husband, who really doesn't like squash, said they were good. My little guys ate them up, and I loved it. The squash had flavor, it was soft, a nice side item for the grilled meat.
Recipe: Grilled Butternut Squash
Summary: adapted from BBQ Grail
Ingredients
1 butternut squash
1/2 cup olive oil
1/4 cup red wine vinegar
1/4 cup honey
shake of dried thyme
5 cloves of garlic, roughly chopped
Kosher Salt
Instructions
Slice the squash ( I will peel it next time, but its not necessary).
Combine all ingredients (but salt) in a large bowl or large ziploc bag.
Marinade in the refrigerator for 2 hours.
Over medium heat, grill the squash slices for 5 minutes on each side, baste with the oil marinade and sprinkle with salt. Then remove from heat, cover with foil and let them rest for 12 minutes.
Preparation time: 2 hour(s) 10 minute(s)
Cooking time: 22 minute(s)
Number of servings (yield): 6