One of the crafts we set out during my son's 4th birthday party was a make your own grassy head. After a week of regular watering and plenty of sunshine, Joe (as we affectionately named him) really needed a haircut.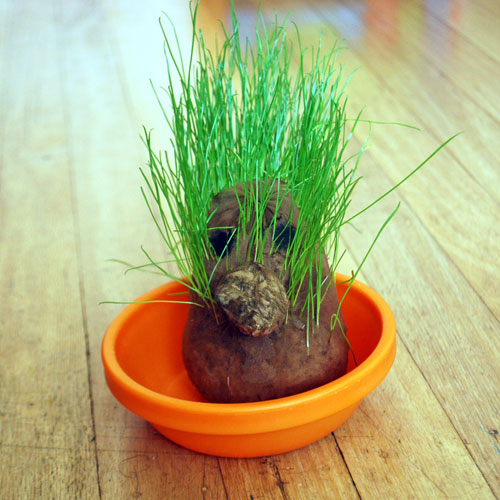 My 4 year old showing off his barber skills.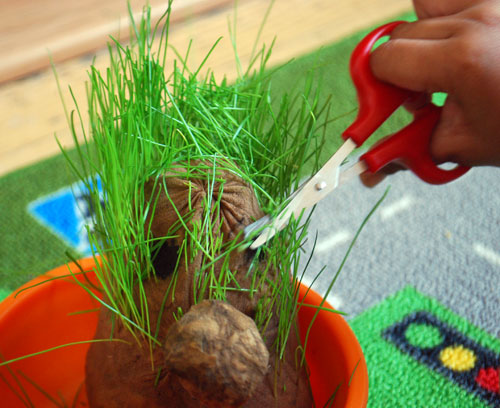 My 1 year old can't resist Joe's nose.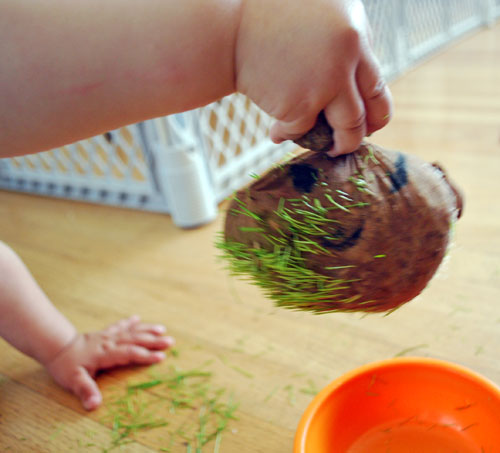 Lookin good for the ladies.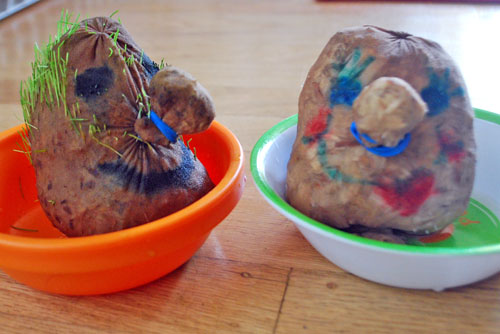 Recipe: Grassy Head
Ingredients
stockings, cut each one into 6 and knot on each end. Turn inside out.
fast grow grass seed
sawdust (get at the pet store!)
rubberband
Instructions
put a handfull of grass seed into the stocking.
fill with sawdust.
knot the stocking.
make a nose with the rubberband.
Decorate with markers.
Soak in water until thoroughly wet. Set in a dish and keep in sunny spot. Lightly water each day.
Preparation time: 5 minute(s)