Are these cupcakes or muffins? I was out to make muffins but I think these are technically cupcakes. Why? The little bit of cream cheese baked into the top as well as the extra sugar in the batter. Apparently, muffins should have about half the amount of sugar. But I like to think of these as a hybrid because they seem a little bit lighter than having gobs of frosting on the top. The cream cheese is just the right amount of sweetness and texture variant and perfectly compliments the gingery cake it sits on top of.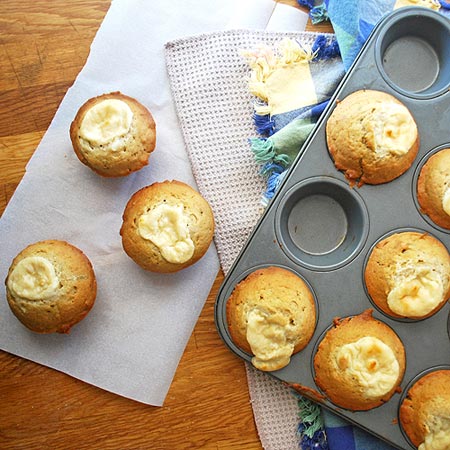 Have you ever wanted to bake something and searching online produces recipe after recipe that call for ingredients that you don't have? It's so frustrating. Thats what happened to me last night. I had fresh ginger calling my name saying "bake me". I did't want to let ginger down.
So I found several promising recipes on the web, and thanks to my lack of ingredients at home, I did some experimenting and these incredible cake like muffins were born.
The secret ingredient? Lemon Yogurt!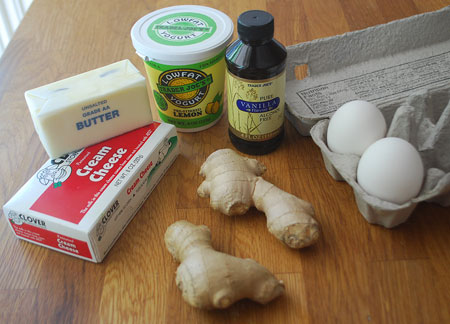 So good. So gingery. The only change I'd make is to add maybe some lemon zest or something else like… nuts?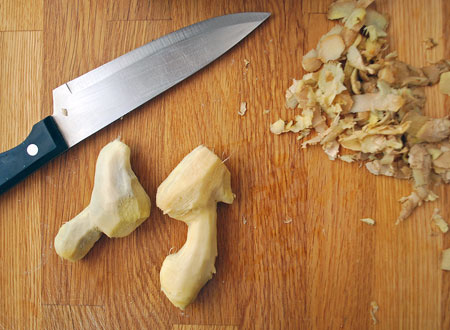 To peel the ginger, use a knife and carefully scrape off the outer layer.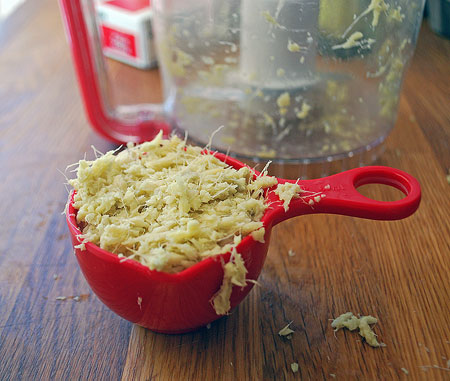 Use a food processor (if you have one) to really dice the heck out of the ginger.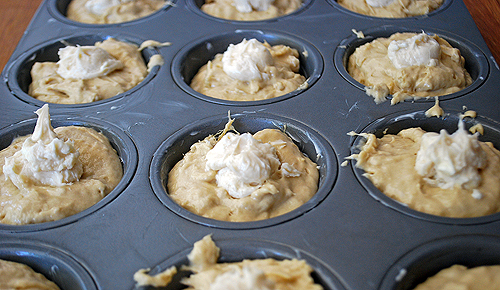 This cream cheese topping is made with vanilla and a little sugar to sweeten it up. Use a teaspoon to scoop just the right amount onto each cupcake. If you are making 12 cupcakes, then use a heaping teaspoon. If you want to make a smaller 16-18 cupcakes then use exactly a teaspoon.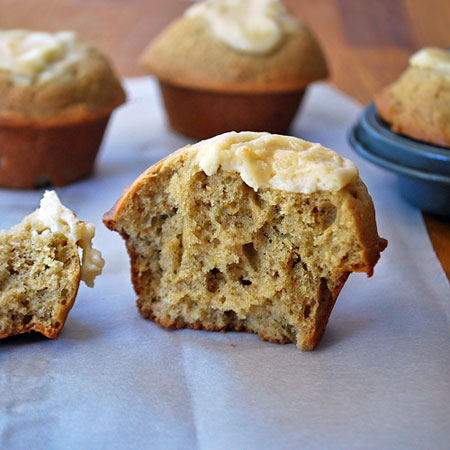 Light and fluffy and packed with flavor. Enjoy!
Ginger Lemon Cream Cheese Cupcakes
Ingredients
Cupcakes
1 (4 oz) piece of fresh ginger
1 cup brown sugar, divided
2 cups all-purpose flour
½ teaspoon salt
¾ teaspoon baking soda
1 (8oz) container lemon yogurt
½ cup (1 stick) butter, room temperature + extra for the muffin tins.
2 eggs
Topping
4 oz cream cheese, softened
½ teaspoon vanilla extract
2 tablespoons sugar
Instructions
Peel the ginger using a knife; carefully scrape off the outer layer and trim off rough edges. Using a food processor, dice the ginger finely. You should get about ¼ to ⅓ cup of finely diced ginger.
In a small sauce pan, heat the ginger and ½ cup of brown sugar until sugar is melted (about 2 minutes). Then set aside to cool.
Preheat the oven to 375F.
In a medium sized bowl, stir your flour, salt, and baking soda.
In an electric mixing bowl, beat the butter and remaining ½ cup brown sugar until smooth.
Add the eggs.
Add the flour mixture.
Add the ginger mixture.
Butter your muffin tins. (I made 12 large cupcakes, but you can make 18 smaller sized cupcakes by using less batter for each muffin.)
Spoon the batter into muffin tins.
In a small bowl, mix together the cream cheese, vanilla and sugar.
Scoop a heaping teaspoon onto each muffin.
Bake for 20-25 minutes, or until muffin bounces back when pressed. Let cool a few minutes then remove from tins.