Bread humor. Got to love it!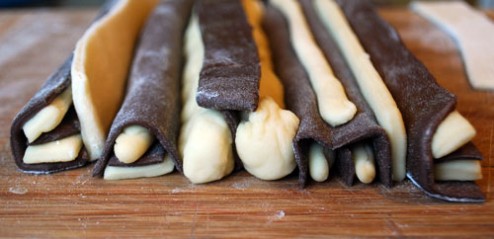 Inspired by the cake Alice eats when she falls down the rabbit hole.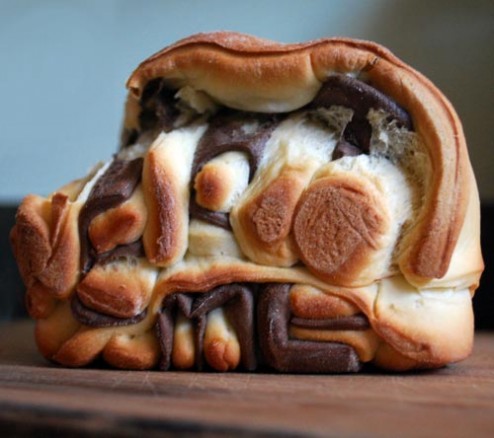 To form letters with dough required some planning on my part, but I made sure to document the measurements and take plenty of photos. This bread really made me laugh when I sliced it, therefore it got the honor of being the finale in my Bread Art book.
This whole cook book experience has been so exciting. Apple makes the process so amazingly simple that anybody with a Mac could become an author. If you have an idea for a book, download iBooks Author and just start putting it together. Work on it whenever you get the chance and keep polishing it. For me this was the hardest part, to really push myself and actually complete something I started. It is very time consuming; I think it took me several months before I was satisfied.
Once you are happy with the book, submit it to Apple for approval (this can be done through iBooks Author & iTunes Producer). One thing worthy of mention here is that if you plan to sell your book then you need to purchase an ISBN number (not through Apple) before submitting your book. This costs about $125. So there is an initial investment.
Apple can take anywhere from a few weeks to a few months to approve your book. Once accepted, you are given access to a dashboard type of interface where you can see the number of downloads and which country those downloads are coming from.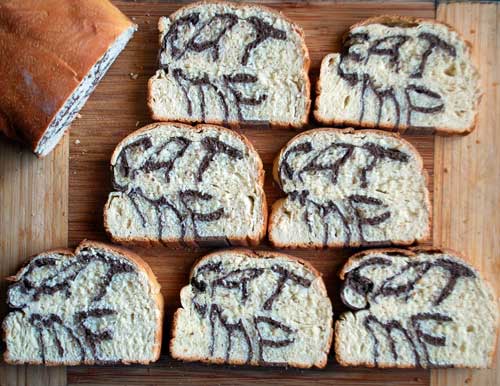 Some of the other breads featured in my Bread Art book…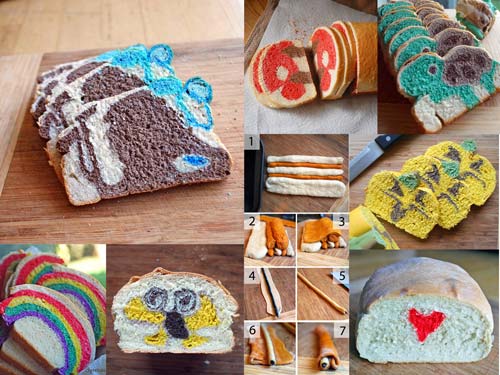 UPDATE: Now my book is available in PDF format, so no need for an ipad to get it! check out my new eBook.