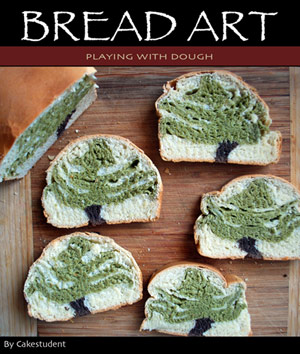 Drumroll, please.
The wait is finally over.
You can officially own the most spectacular cookbook ever made! I promise its fun and original and I hope you enjoy it.
Check out Bread Art – Playing with Dough available on the itunes store. An ibook for your ipad.

****LIMITED GIVEAWAY***
The first 15 people who leave a comment on this post will be emailed a promo code good for 1 free copy for your ipad!
Instructions on how to use a promo code in the itunes store:
Once you receive the promo code in your email, open the App Store application from your ipad.
At the bottom of the Featured tabbed screen, you will see a REDEEM button. Click it. Enter the promo code in the pop up, click return.
Exit out of the app store.
Launch the iBooks application. You should now see the book in your library. (It may take a minute to fully download.) Enjoy!
Thanks to all for the support, its been a fun year!