Crunchy munchy, honey cakes, they're great to eat and they're fun to make.
In your hand or on a plate, crunchy, munchy, honey cakes.
– The Wiggles


My youngest (15 months old) loves to shake his booty and so The Wiggles have made a big come back in our house. This particular song is quite catchy and my oldest (4 years old) decided to make his own outside one day from dirt, sand and flower petals…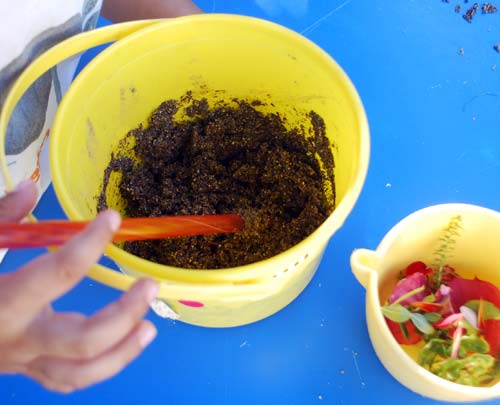 Which got me to thinking… there must be an actual recipe for these cakes. So I looked it up and sure enough, The Wiggles have graciously shared the recipe.
Easy baking project for kids. No eggs to crack. The "big kid job" is to be the official stirrer. To make it even easier, we just pressed them into a 9×9 inch square pan and, once baked, cut them into bars. They are tasty but truthfully a tad dry. My boys loved them though. I crumbled them on top vanilla yogurt for breakfast and over ice cream for dessert, and of course they were easy to eat as a quick snack.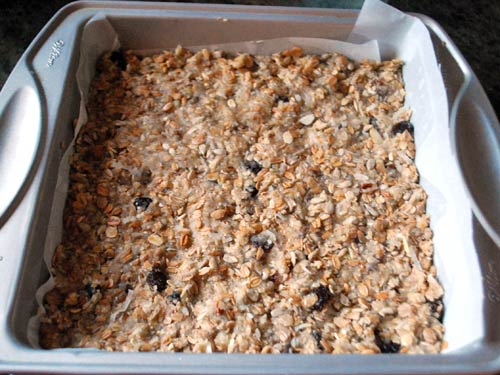 The recipe calls for Muesli, which is a breakfast cereal made with rolled oats, dried fruit and nuts. Its easy to find in Europe (invented by a Swiss Physician). But in the U.S. it is more difficult to come by. I was able to get mine from Whole Foods, but you can get it from amazon as well. Another option, substitute with rolled oats and a handful of dried fruit, nuts and seeds.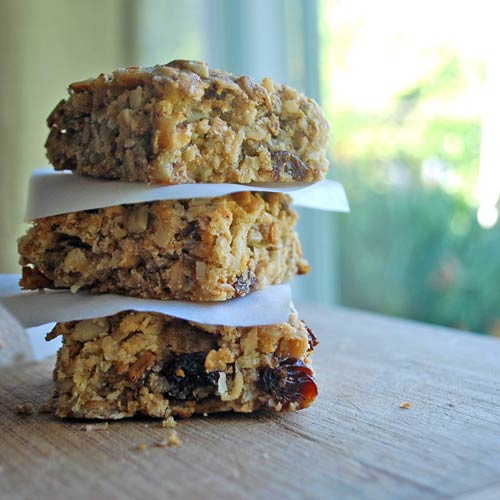 Note- I altered the original recipe by adding more of the liquid mixture because my batter was way too dry. With this adjustment, my batter held together nicely.
Recipe: Crunchy Munchy Honey Cakes
Summary: adapted from The Wiggles
Ingredients
3 cups muesli flakes
1/2 cup sugar
1 cup self-rising flour OR (1 + 1/2 tsp baking powder and 1/2 tsp salt and 1 cup all purpose flour)
1 cup shredded coconut
12 TBSP butter (1 + 1/2 sticks)
4 tsp honey
1/3 cup milk
Instructions
Preheat oven to 350F.
Spray a 9″x9″ baking pan with cooking spray/oil, then prepare it with parchment paper.
Stir the dry ingredients in a large mixing bowl. (Muesli, sugar, flour, coconut)
In a small pot over low heat, melt the butter. Then stir in honey and milk. Stir, remove from heat.
Pour the butter mixture over the flour mixture in the mixing bowl. Stir to combine.
Press batter into the prepared pan. Bake for 25-30 minutes or until golden. Cool. Then cut into bars.
Preparation time: 20 minute(s)
Cooking time: 30 minute(s)
Number of servings (yield): 16-25 depending on size of cut