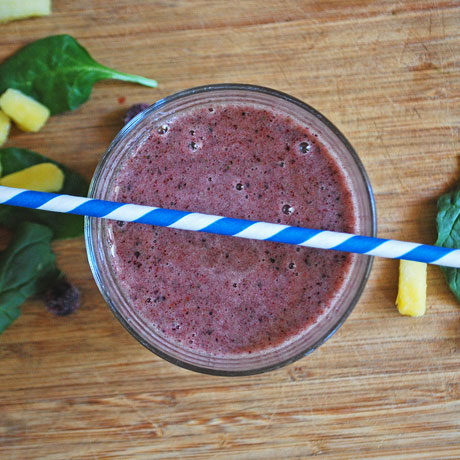 Lately, life has just been throwing lemons. When things seem to keep going wrong, it helps to take control of whatever you can. A smoothie packed with nutrients can really give you an energy boost, just a little kick start to an otherwise sluggish morning.
For me, I just close my eyes and let the smooth tropical taste make me feel like I'm relaxing on a peaceful beach. It actually is peaceful too, the kids are so busy sucking down these smoothies from their straws that the house is actually QUIET for a few minutes. I love smoothie time.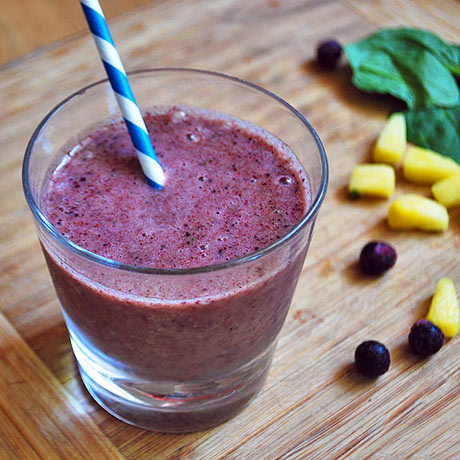 Berry Purple Smoothie
Ingredients
1 banana
1 cup frozen pineapple tidbits
1 small handful fresh spinach leaves
½ cup frozen blueberries
½ cup water (for thinning)
Instructions
Blend up all ingredients and slowly add a little water until you achieve your preferred level of thickness.