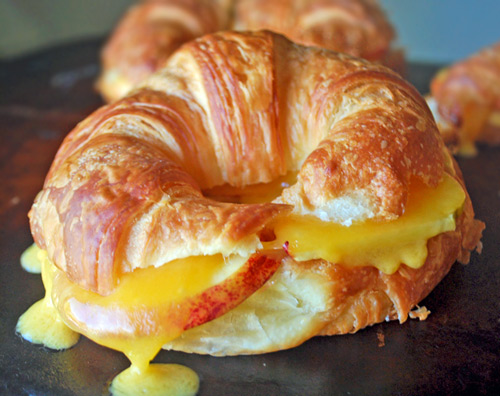 I learned something new about my mom last week, she had never before in her life gone apple picking. Smiling, she told me this right after she plucked off a dusty golden delicious from a California apple tree. I think she had as much fun as the kids that day. In what seemed like no time at all, they filled a big bucket with a variety of apples.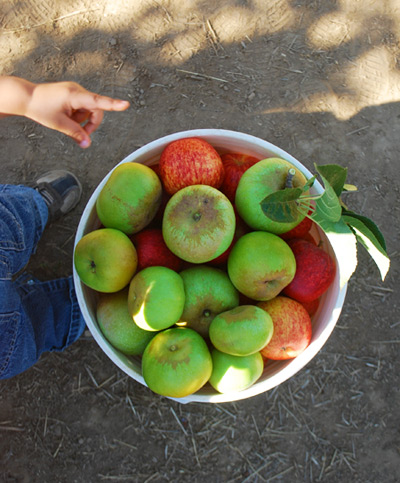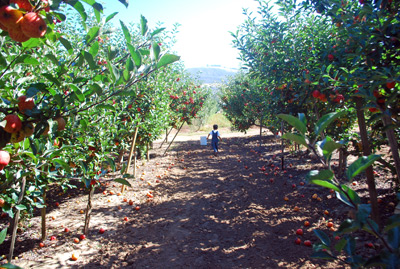 When you pick apples from the orchard, they aren't shining like they do in the stores, no wax on them yet. So we shined them up with our t-shirts and ate them right from the trees. Afterwards we walked over to the strawberry fields and picked a few baskets of those too. Within an hour our bellies were full of fresh fruit and we were ready to go home.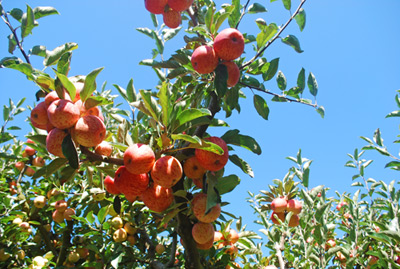 On the drive home, my 4 year old son was happily building a list of what treats we should make that day. Apple chocolate strawberry cake sounded interesting. But we opted for these croissant sandwiches instead, something my mom used to make me when I was a kid. They are so good and so easy, you must try them. You can eat them cold, but I would highly recommend melting the cheese via the oven, it takes it to a whole new level.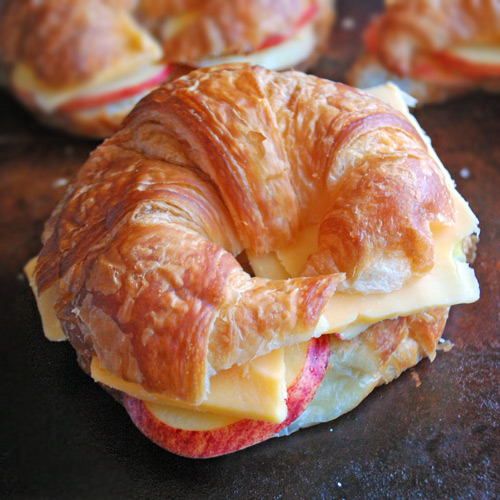 Ingredients
Apples (1 apple will make 2-3 sandwiches)
Sharp Cheddar Cheese
Croissants
Instructions
Preheat the oven to 350 F.
Thinly slice the apples. Slice the cheese and croissants.
Assemble the sandwich.
Bake in the oven just until the cheese melts, about 5 minutes. Serve warm.
Preparation time: 5 minute(s)
Cooking time: 5 minute(s)

Needless to say, the next few blog posts are going to involve apples. For more ideas check out what I did with last years apples…