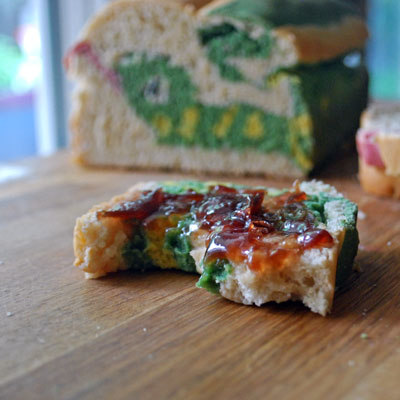 After recently working on the PDF version of my Bread Art book, I rekindled a desire to attempt another bread.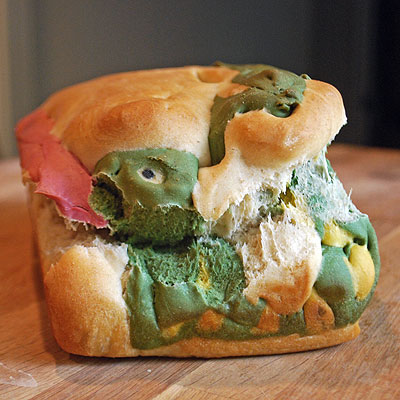 My son thought it was a great idea and together we found inspiration from an ABC library book.
S is for Snake.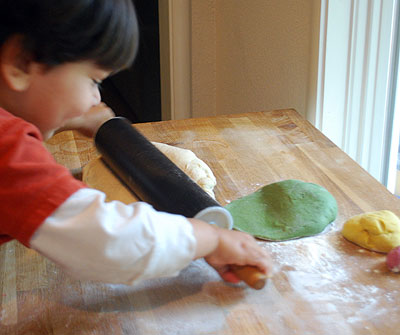 My 2 year old son was thrilled to attack this project with all his energy. His weapon of choice… the rolling pin.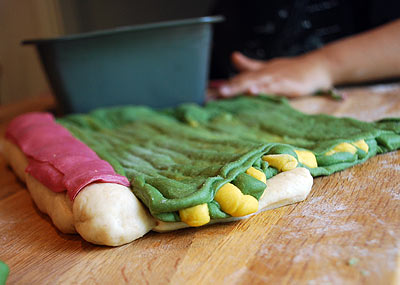 We did a lot of rolling logs for this project because the snake needed to have yellow spots.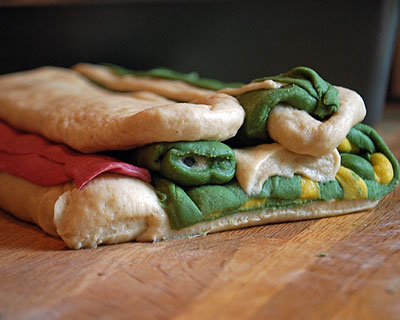 We gave his body a slithering motion by using white filler dough.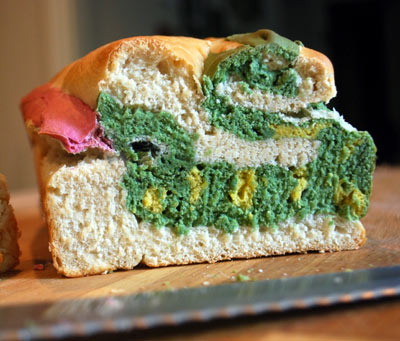 It was exciting to slice and delicious to eat. Having home made bread in the house was a treat for us all, my kids wanted this for dessert! We used the last of it for french toast the next morning.
Check ot my other bread art projects.
Or…
Snake Bread
Ingredients
1 cup warm water
2 tablespoons vegetable oil
2-1/4 teaspoons active dry yeast (1 packet)
¼ cup honey
¾ teaspoon salt
2 cups all-purpose flour or bread flour
1 cup whole wheat flour
Instructions
Stir the warm water and yeast, pour into the bread ma- chine. Wait 5 minutes for it to foam. Then add remaining ingredients.
Set the bread machine to the dough/manual cycle. Start.
When dough is ready, color and shape your bread.
Preheat oven to 350F. Place into a well greased bread loaf pan. Bake at 350F for 30-35 minutes or until the crust is golden brown and sounds hollow when tapped. Let it cool before slicing.