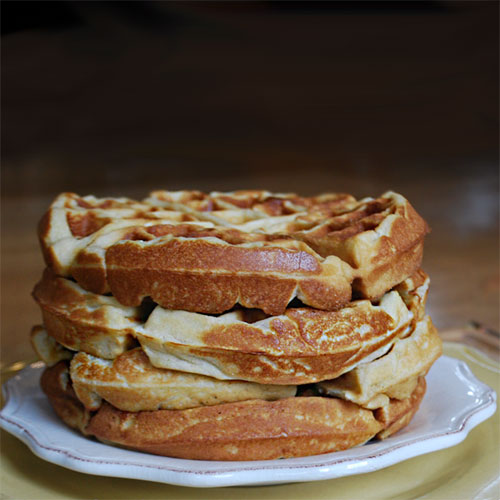 Hubby wanted waffles last weekend…
so as he sat at the kitchen table holding our baby, he did a quick google search and found this recipe. He read out the instructions while I whipped it up in the kitchen. Ohhhhh yummmmm.


This is why he and I work so well together, we really love good food and together we seem to discover the good stuff together.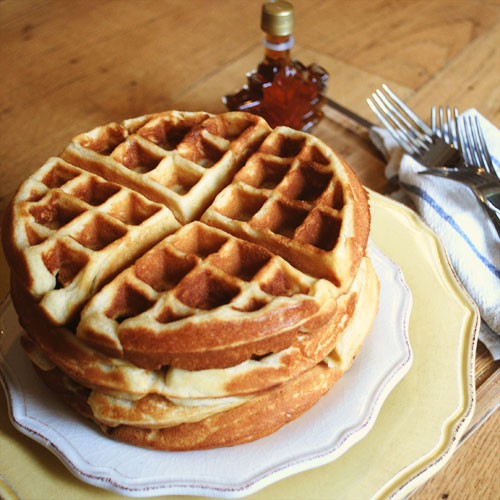 I was in a rush to take these photos because we couldn't wait to eat them, but we did sprinkle a little powdered sugar on them.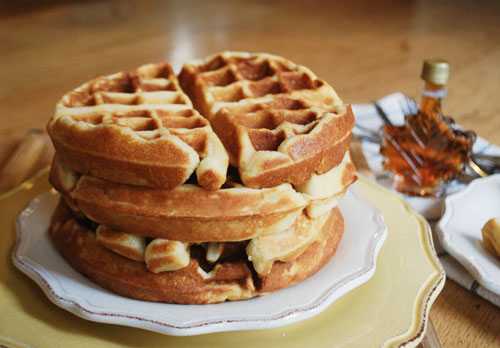 A beautiful balance of crispy and fluffy goodness, these waffles are true perfection in a waffle iron.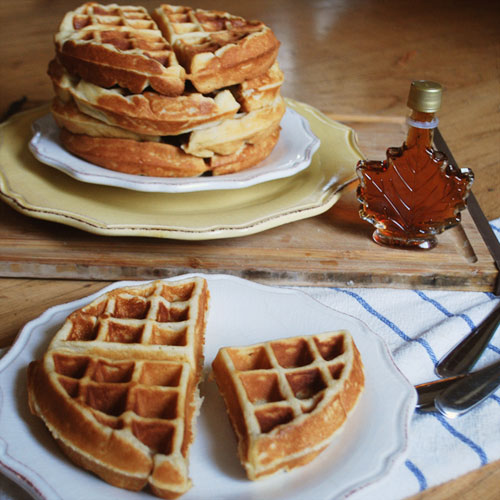 Impress some people and make these!
Authentic Belgian Waffles
Adapted from True Belgian Waffles from Taste of Home.
Ingredients
2 cups all-purpose flour
¾ cup sugar (I used raw)
3½ teaspoons baking powder
2 eggs, separated
1½ cups milk
1 cup butter, melted
1 teaspoon vanilla extract
Read more: http://www.tasteofhome.com/recipes/true-belgian-waffles#ixzz3Q5g0uOhg
Instructions
Combine the flour, sugar and baking powder in a bowl.
In a large bowl, lightly beat the egg yolks. Whisk in the milk, butter and vanilla. Add the dry ingredients just until combined.
Preheat your waffle iron now!
With an electric mixer, beat the egg whites until stiff peaks form. Fold into the batter.
Bake in a waffle iron until golden brown. (I was able to get 5 perfect waffles with my waffle iron.)
Serve with fresh berries, maple syrup, or powdered sugar.